Shettima Abdulkadir Saidu, PhD
Shettima Abdulkadir Saidu, PhD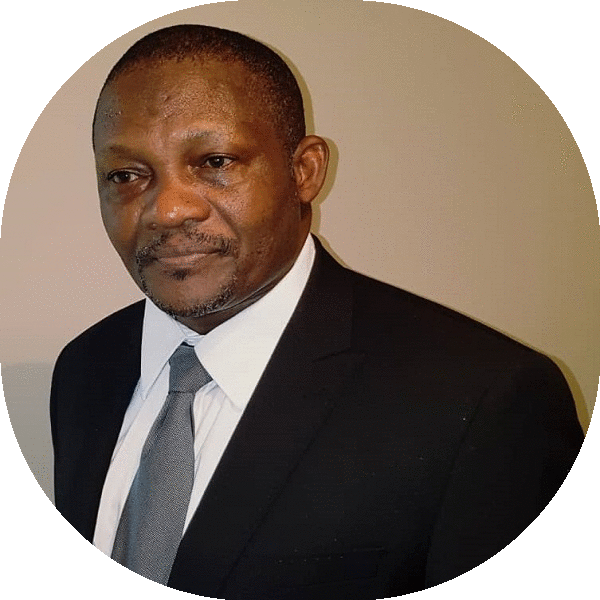 Shettima Abdulkadir Saidu is a Professor of Research and a Senior Mentoring Scholar at the ECU International Center for Information Technology and Development(ICITD). He is an astute toxicologist, educationist, and administrator. He attended the Ahmadu Bello University, Zaria, Nigeria for his B. Sc., M.Sc., and Ph.D. in Chemistry/Pharmaceutical Chemistry in addition to Postgraduate Diplomas in Education and in Public Administration.
He served as the Deputy Rector and Acting Rector/Ag. President, Federal Polytechnic Damaturu, Nigeria and was later appointed as the Provost/President of Federal College of Education [Technical], Potiskum, Nigeria for a two-term tenure. Shettima served as an Associate Professor and Head of Chemical Sciences Department at Federal University, Kashere, Nigeria before his appointment as the Rector /President, Federal Polytechnic Nasarawa, Nigeria.
The International Center for Information Technology and Development, Southern University and A & M College, Baton Rouge, Louisiana, USA after a careful peer assessment of his educational qualifications, wealth of experience in teaching and research in the tertiary education sector, and services rendered to the community, appointed him as a Professor of Research and Senior Mentoring Scholar in the year 2016. On the successful completion of his tenure as the Rector, he finally joined the services of the Center in April 2018.
Shettima has reported the synthesis of over 25 nobel organotin compounds most of which have shown potentials as antifungal drugs. He has written several textbooks, academic papers in both national and international journals and at conferences and workshops. He has received several 'citations' worldwide and remains visible in globally rated academic databases.
His research interest is in ICT and Environmental Toxicology; ICT and Environmental Sustainability; Blended Learning Approach in E-Learning; Synthesis and Toxicological Studies of Organotins and Organosilicons; Labour Mobility in Tertiary Institutions and is now showing keen interest on Robotics and Artificial Intelligence (AI). He is currently leading a research team on ICT and Environmental Sustainability.
He is a recipient of several National and International Awards and belongs to several professional bodies, among which included a Fellow and Vice President of the Institute of Chartered Chemists of Nigeria (ICCON), a Fellow and Past National President of the Chemical Society of Nigeria (CSN), a Fellow and Board Chairman of Certified Institute of Management among others. He had equally served as the National Chairman of the Committee of Provosts of Colleges of Education in Nigeria. He is the first African to be a member of the European Institute for E-Learning and is a founding member of Learning Technologies-Africa, a regional body that harnesses the deployment and proliferation of ICT in Africa.