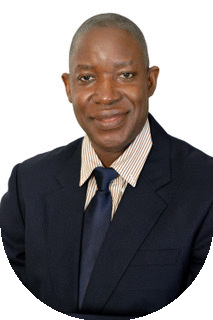 Abdullahi I. Musa is a Senior Mentoring Scholar and Visiting Professor of Research at International Center for Information Technology and Development, Baton Rouge, Louisiana, USA, and the Dean of library systems and information services Kaduna State University, Kaduna, Nigeria. Prior academic appointments and positions include Associate Professor of Information Science Department of Library and Information Science Ahmadu Bello University, Zaria, Nigeria, and Adjunct Lecturer, School of Library and Information Management Emporia State University Kansas USA.
Musa received a Ph.D. in Information Management (Information Systems Concentration) from Emporia State University in Kansas, the USA, and graduate-level degrees in information science, management sciences, and business administration. Musa was at various times a visiting scholar at the following institutions: Graduate School of Library and Information Science at the University of Illinois at Urbana-Champaign USA, Emporia State University Kansas, USA, and the Mortenson Center at the University of Illinois at Urbana-Champaign USA.
For over 25 years Musa has taught and mentored doctoral, masters, and undergraduate students. He taught in three universities, viz: Ahmadu Bello University Zaria, Nigeria, Emporia State University Kansas, USA, and Bayero University Kano, Nigeria. Musa applies constructivism teaching and learning philosophy in facilitating learning. He enjoys teaching research philosophy, research methodology, qualitative research, management information systems, information psychology, theories of information behavior, management theories and practice, competitive intelligence, and information consulting. Using interpretative epistemology, Musa has chaired five doctoral dissertations and dozens of master's thesis focusing on examining the nagging questions related to the diffusion, adoption, and use of information technologies; resistance to information in the context of global health; and the dynamics of social norms on human information behavior.
Using social constructionism and constructivism meta-theoretical epistemological paradigms, Musa has conducted several empirical inquiries focusing on examining the interrelationships between the trio of information technologies, information, and people. The findings of the research were shared with scholars at both international, regional, and sub-regional levels. For instance, Musa has presented at the following conferences: 41st Decision Sciences Institute Annual Conference, held at San Diego, California, 2010, Southwest Decision Sciences Institute conference, held in Houston, in 2011, the Americas Conference on Information Systems in 2011, the Forty-Second Annual Meeting of Southwest Decision Sciences Institute Conference, held at Houston, 2015, and at the London International Conference on Education held at University of Cambridge in December 2017.
Musa is engaged in consulting assignments and has been involved in public sector reform projects, private sector change management initiatives, ICT policy, strategy, and technology deployment, and project implementation by third sector organizations. Recent ICT projects include the development and deployment of Open Journal Systems, Integrated digital information resource management systems, the design of academic social media strategy, and the development of a user-centered website for Kaduna State University library systems and information services. A recent project in the area of public sector reform includes a World Bank-funded assignment for the development of Information strategies for taxpayer services for the government of Kaduna State, Nigeria. A recent project in the area of third sector project implementation includes a USAID funded research that explored the dynamics of social norms for the design of information services for global health a case study of polio information service strategy in a polio-endemic region of Kano, Nigeria. Musa also participated in a global fund endowed action research as a qualitative team leader for reducing adolescent vulnerability to HIV/AIDS in selected states in Nigeria. When Musa is not in the classroom or in the field collecting data for research he enjoys designing context-specific marketing and sales strategy for firms in fast-moving consumer goods industry. In recent years he has developed marketing strategies for the firms of Fouani Nigeria Ltd marketers of LG Electronics products, Ranona Ltd marketers of BlueBoat Milk, Unipetrol Kano region Nigeria (now Oando Petroleum) manufacturers of Uniflit insecticide), Nestle Plc Nescafe 3 in 1 promotion for Kano region Nigeria.
Musa has received several awards and accolades for his commitment to advancing knowledge and for exceptional commitment in advising and mentoring of students. Recent awards include: 2018 entrepreneurship merit award bestowed by Entrepreneurship Research and Development Centre, Kaduna State University Nigeria for entrepreneurial excellence. 2017 outstanding and selfless service to humanity medal by Northern Youth Coalition Movement of Nigeria. 2016 certificate of excellence in recognition of track record of performance, promotion of student's welfare, and commitment towards the betterment of humanity by Ahmadu Bello University Zaria, Students' Representative Council. 2015 peace ambassador award by the National Association of Northern Kaduna State Students (NANKAS). 2015 Whiz Media Links Award Department of Mass Communication Ahmadu Bello University Zari, Nigeria. 2015 honorary award of quality leadership, service to humanity and educational development by National Association of Nigerian Students (NANS); 2016 merit award by National Association of Library and Information Science Students Department of library and information science Ahmadu Bello University Zaria in recognition of meritorious service and support to students.