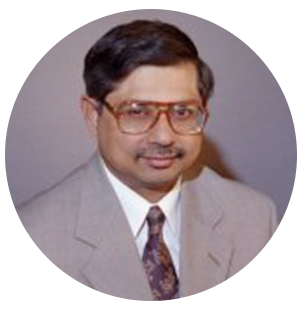 Khan is the Founder of InternetSpeech (www.internetspeech.com). He founded the company in 1998 with the vision to develop innovative technology for accessing information on the Internet anytime, anywhere, using just an ordinary telephone and the human voice.
As a pioneer in the Internet voice space, Khan is a frequent speaker at Natural Language, Big Data, Voice-Recognition, Internet applications, bridging the Digital and Language Divides and other academia & industry conferences and trade shows. He holds 23 patents and has published more than 60 journal & conference papers on the advent of voice technology on the Internet, content rendering, Natural Language Processing/Understanding, Big Data, Neural nets, Fuzzy Logic, intelligent systems, VLSI and optics. Khan's acute technical knowledge and keen understanding of emerging markets has played an important role in the development of InternetSpeech's first product/service netECHO, the only product available today that delivers complete Internet access using voice and any telephone.
During his career, Khan invented, defined, developed and deployed worldwide new intelligent software products for micro-controller-based home appliances. He has also created and deployed speech recognition based Internet applications. He has 20 years of experience with large semi-conductor companies, including Intel and National.
Khan is active in research. His current major interest is to use brain-like and brain-inspired algorithms to solve some open problems, especially, NLU (Natural Language Understanding), Big Data and Artificial Intelligence (AI) which is very well aligned with InternetSpeech's next generation products & services to allow users (especially bottom of the pyramid people) to interact with the Internet using their natural language and thus help their economic, social and other developments. NLU, Big Data and AI have numerous applications including Intelligent Information Retrieval, Intelligent / Semantic Search, Question and Answer (Q & A Systems), Bioinformatics, Biomedical Informatics, Agriculture, and Biology.
He is the author of the book "Internet for Everyone: Reshaping the Global Economy by Bridging the Digital Divide".
He holds a doctorate in computer science, masters of science degrees in electrical engineering and engineering management, and a bachelor of science degree in electrical engineering.